Our Areas of Work
Eyesight Restoration Surgery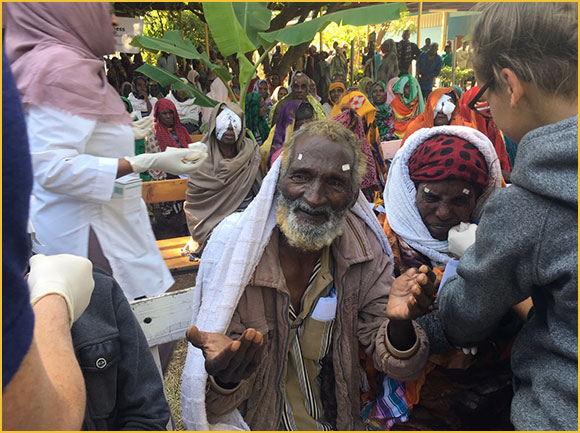 There are several hundred million avoidably blind persons around the world. In most cases the correction procedure is simple. In our travels we had learned that "high volume cataract surgery" is a remarkably cost effective health intervention. We set eye restoration surgery as a key priority for DAK when we incorporated in 2010.
In the years since, working closely with (initially) RANZCO, and more recently PFE on the Australian side – and with skilled surgeons and collaborative eye care facilities on the overseas side, we have been able to grow our participation year by year.
The social and economic impact of these surgeries is significant. We intend to continue supporting high volume surgery programs for the poor when ever we are able to find an existing facility with access to a large population of impoverished, sight impaired individuals.
Succcessful eye surgeries primarily or solely supported by DAK funding: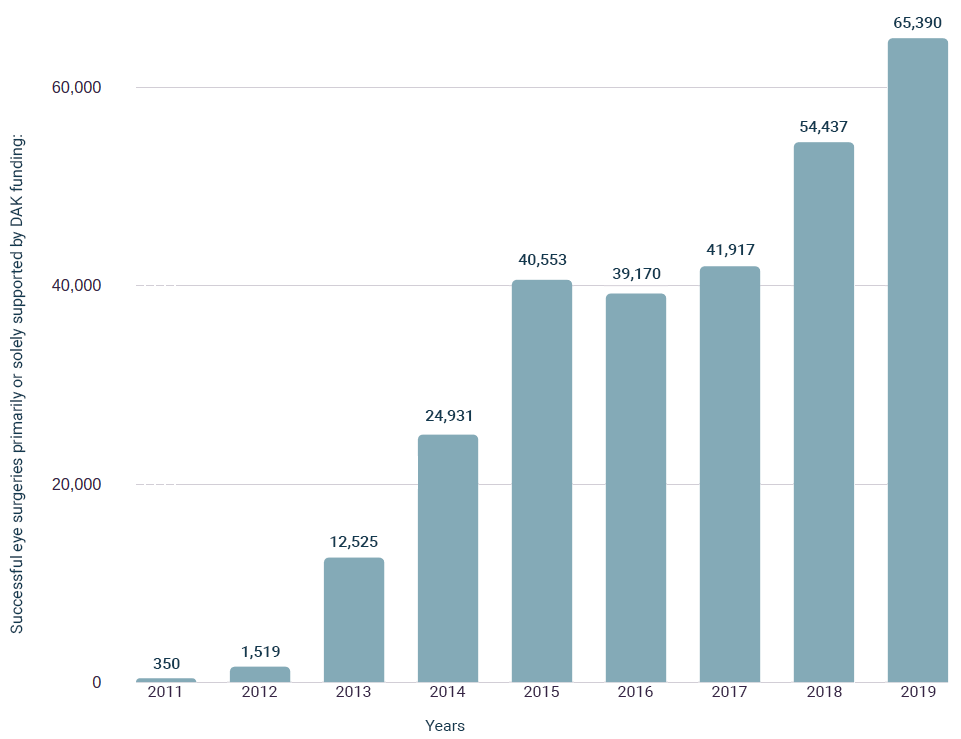 A Total of 280,792 Successful eye surgeries over 8 years primarily or solely supported by DAK funding
The countries in which we are currently supporting eye surgeries are:
– Bangladesh
– Cambodia
– Ethiopia
– India
– Myanmar
– Nepal
Our preferred program method is:
– Conduct outreach screening camps in very poor communities
– Transport surgery patients to facility and perform the surgery
– Return patient to village with medicines
– Send outreach team for post op follow up 4-6 weeks later