Our Areas of Work
Essential Medical Equipment
This program provides health networks with essential equipment that can increase efficiency and enable health care workers to deliver better care.
The equipment:
We provide a small range of basic health technology suitable for resource limited settings in developing countries.
The key technologies are portable ultrasounds, vital signs monitors and simple ECG machines. There are 10-12 items in the total range. Each item is life-saving, when put in the right hands at the right time.
We have consulted with healthcare workers, technicians and manufacturers to understand the most suitable types and models of equipment. We do not provide refurbished and second-hand equipment. Complex, expensive but outdated equipment often goes unused due to a lack of spares parts, access to service, and clinical or technical skill.
– We source new, compact and robust basic medical equipment that uses little or no consumables.
– We choose equipment that is user friendly and uses rechargeable batteries where possible.
– We include additional spare accessories where possible.
– We purchase equipment in bulk at discounted prices direct from the factory. This limits the total range of equipment, but allows us to support networks of a higher scale.
The program:
We establish in-country partnerships with health networks, building regional knowledge to work with (and avoid duplication) of equipment and training programs from other NGOs.
We assess candidates using baseline surveys and conduct on-site assessments with local partners wherever possible to ensure that the equipment is needed, can be used by trained medical staff and will have impact in the local community.
We consolidate and send the 'core' range of equipment from our Sydney office and supply paperwork and support for shipping and transport to our partners.
We seek out local training programs and encourage connections with local, professional support networks, to achieve best possible patient outcomes.
Special Programs: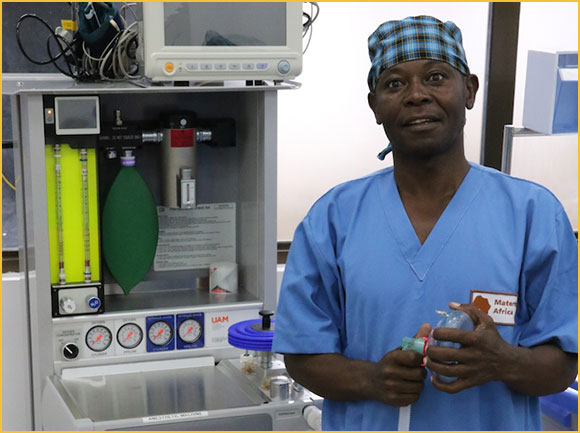 On occasion, we have supported specialized equipment in country-specific programs. Oxygen and anaesthesia are two such areas.
For the last ten years, the DAK Foundation has partnered with RAWCS for this program.