Eyesight Restoration Surgery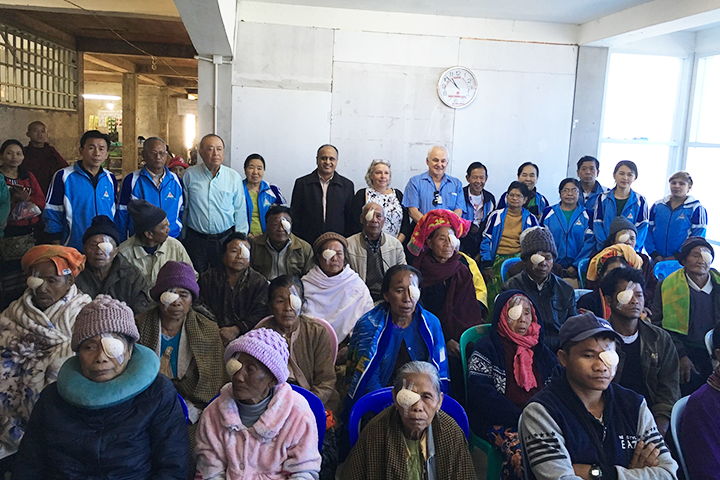 There is a huge backlog of simple sight restoring surgeries in Myanmar due to decades of neglect, environmental conditions and increasing life expectancy.
Tipitaka Cakkupala Eye Hospital (TCEH), Htee Saung is a community based hospital that is well positioned to serve the impoverished communities of this arid zone. The Sayadaw (senior monk), U Wunthe Pala Linkara, who also oversees the work of the hospital, has a solid track record. The surgeons, nurses and sponsors have maintained a highly-regarded service in general medical and surgical management of challenging health problems for over five years.
The DAK Foundation work closely with TCEH and The Charitable Foundation Nepal (CHFN) to conduct cataract surgeries for people in need. CHFN provides skilled ophthalmologists and TCEH provides the patients, the facilities, post-operative and follow-up care to patients. The project is closely monitored by the DAK Foundation as well as the Sydney based Myanmar Eye Care Program (MECP)  and the program is evaluated on an on-going basis.
In 2016, we funded over 39,000 surgeries in this area. That is a huge number of people for whom daily living is now possible due to the restoration of eye sight.