The Laos Oxygen Story
Posted on September 15, 2020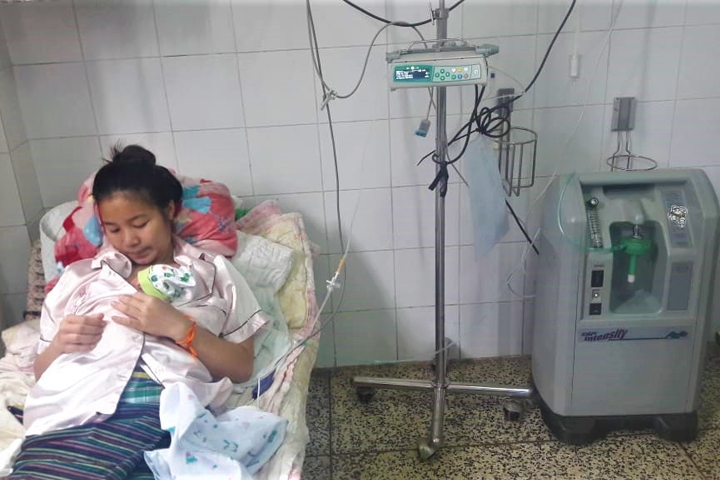 Introduction
Oxygen is a medicine, and oxygen therapy is a key treatment for pneumonia, malaria, sepsis, meningitis and now Covid-19
Pneumonia is one of the biggest infectious killers of children, claiming over 800,000 young lives every year
Improved oxygen delivery systems could reduce childhood pneumonia related mortality by 35% in high burden, low-resource settings
Oxygen Concentrators are small, robust machines which produce medical grade oxygen at concentrations of 85- 95%, which is considered medical-grade purity
They are a 'plug and play' hardware that can easily be used in remote settings and the oxygen produced can be provided for up to 5 paediatric patients at their bedside
DAK Foundation via RAWCS donated 280 oxygen concentrators and 240 pulse oximeters to Laos PDR from 2016 to 2020 to scale up oxygen therapy in all district level hospitals
This project provides oxygen to patients at no charge
Background
In 2010 the country of Lao PDR (Laos) realised they had a problem with access to medical oxygen. Many hospitals did not have oxygen to treat sick patients and children. In hospitals where oxygen was available, families could be charged up to US $50 per day for oxygen treatment alone. The average income at the time was only about US $2 per day. Additionally, the significant pandemic threat of the Avian Flu bought attention to the issue of oxygen access in hospitals in Asia.
A collaboration between WHO, the University of Melbourne, the Laos Ministry of Health (MoH) and Lao Paediatric Association led to a field trial project in 2011. The objective was to improve oxygen systems in district health facilities (most district facilities have sufficient power) by installing oxygen concentrators across 10 hospitals, as well as delivering training in equipment management and the clinical use of oxygen. The first baby to receive oxygen from the Laos pilot project presented at a hospital with an oxygen saturation of only 50%. A saturation of less than 90% is a clinical emergency. Soberingly, the child would not have survived before the pilot project began.
This results from this pilot demonstrated that hospitals with oxygen concentrators (and quality training) reduced deaths in children under 5 years old with pneumonia by two thirds. In hospitals without concentrators, mortality rates remained the same.
Concentrators were shown to be a feasible and sustainable option for oxygen access IF accompanied by engineering and maintenance systems, and clinical use was supported by training. Oxygen from these concentrators is provided free to patients. Families no longer risked sinking further into poverty, just to get the medicine they needed.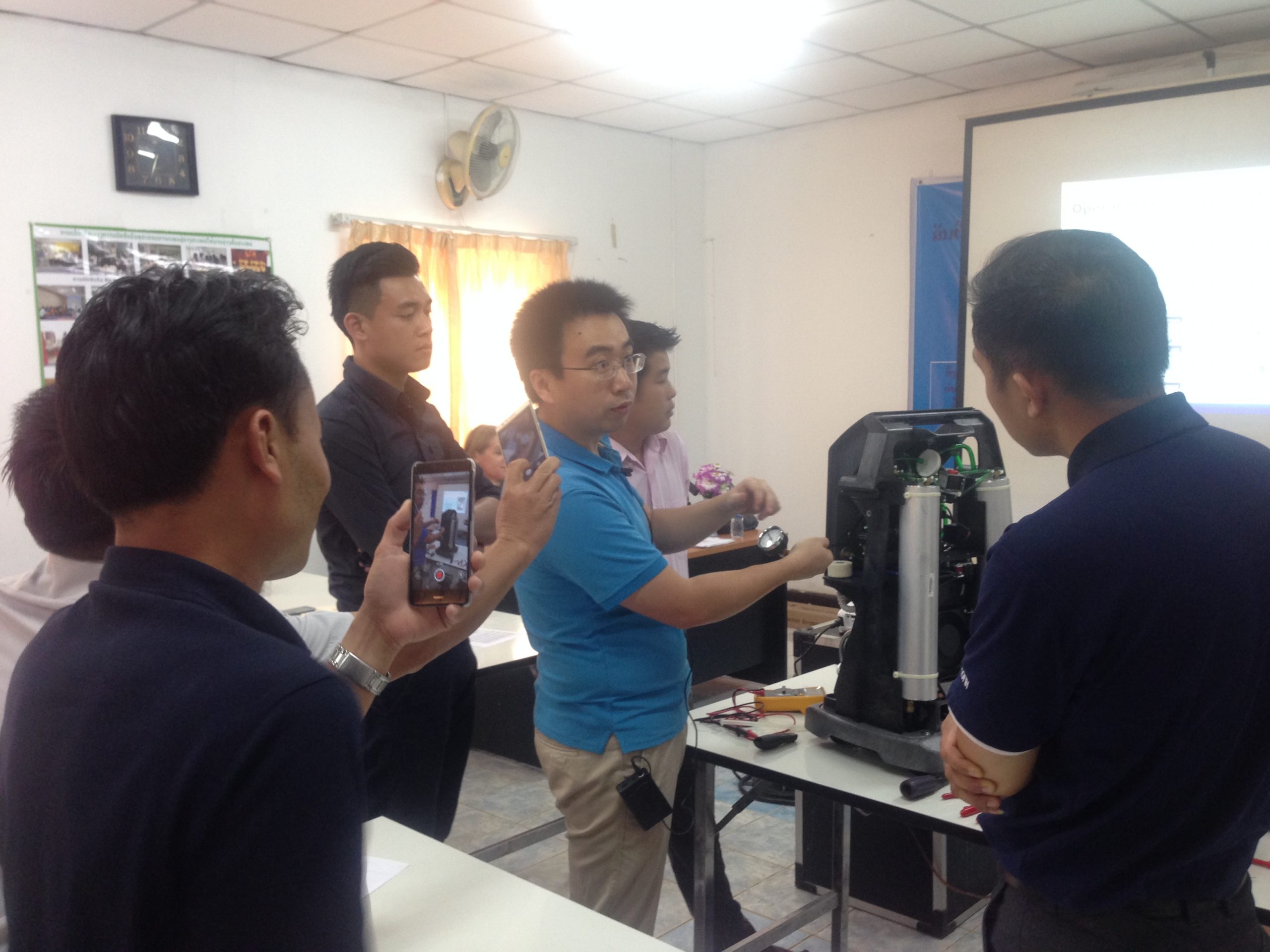 Scaling up – DAK Foundation Support
Recognising this success, the DAK Foundation through RAWCS, the University of Melbourne, Lao MOH and the Lao Paediatric Association continued this work to provide oxygen concentrators to all 135 district hospitals across the country. Alongside the equipment support, critical paediatric capacity building work has continued through the Lao-Melbourne Children's Program, an ongoing decade-long partnership steered by Dr Amy Gray of the University of Melbourne's Centre for International Child Health (CICH) and the University of Health Sciences in Lao PDR.
The following has been provided via the DAK Essential Medical Equipment program:
40 oxygen concentrators and 30 pulse oximeters donated to hospitals in Luang Prabang province in 2016
120 oxygen concentrators and 60 pulse oximeters donated to 60 priority district hospitals in 2018
60 oxygen analysers were additionally donated for use by the central and provincial biomedical technicians
DAK Foundation through RAWCS collaborated with Airsep to deliver a refresher maintenance training workshop in 2018
This support strengthened training systems, procurement and maintenance processes, and monitoring and response systems
In 2020, as Covid-19 escalated:
120 oxygen concentrators and 150 pulse oximeters were donated for distribution to the remaining district hospitals
This support unlocked additional significant funding commitments from Asian donors toward the program
An additional 200 oxygen concentrators were procured by UNICEF and other agencies, who are able to leverage the existing in-country biomedical maintenance expertise and tools provided through this program.
The Laos MoH biomedical engineering department have been instrumental to the success of this oxygen program. They have showcased the critical role of biomedical technicians in establishing sustainable and cost efficient oxygen systems.